"Even on the darkest days,
I will stand tall and find the sunlight."
Welcome to Lykins Counseling Clinic
Dr. Angela Lykins is a Licensed Clinical Psychologist whose practice has developed into providing services to children, adolescents, adults, geriatrics, and families.
Dr. Lykins opened the Clinic in 1999 and has worked diligently to provide a continuum of services in a private, outpatient mental health setting.
Our mission is to provide high quality direct care to those individuals and families with mental health challenges helping them to enjoy the best possible quality of life.

COVID-19 NOTICE
Due to COVID-19 concerns, we are offering in-person and telehealth counseling between 9 AM – 6 PM, Monday – Friday. Contact us about our process and to schedule an appointment.
Our Mission
Our mission is to provide direct care to those individuals and families with mental health challenges helping them to enjoy the best possible quality of life.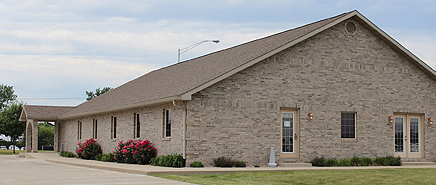 "The ultimate measure of a man is not where he stands in moments of comfort and convenience, but where he stands at times of challenge and controversy."
— Martin Luther King Jr.

Family Counseling
We all start out life with family whether blood relatives, adopted parents, a close-knit neighbor, or a foster family. Your family when you are born influences every aspect of your life. Family counseling might address specific issues such as marital or financial problems, conflict between parents and children, or the impact of substance abuse or a mental illness on the entire family.
Lykins Counseling Clinic provides family therapy sessions to teach you skills to improve family connections and get through stressful times, even after you complete your therapy sessions.

 Individual Counseling
Individual counseling (sometimes called psychotherapy, talk therapy, or treatment) is a process in which clients work one-on-one with a mental health clinician in a safe, caring, and confidential environment. This counseling can help you deal with many personal topics in life such as anger, depression, anxiety, marriage and relationship challenges, substance abuse, parenting problems, school difficulties, and career changes.
At Lykins Counseling Clinic, we counsel individuals to explore their feelings, beliefs, and behaviors, and to work through challenging memories. 

 Marriage/Couple Counseling
Most marriages and other relationships aren't perfect. Each person brings his or her own ideas, values, opinions and personal history into a relationship, and they don't always match their partner's. At Lykins Counseling Clinic, we want to help couples recognize and resolve conflicts and improve their relationships. Counseling can help couples in all types of intimate relationships, regardless of sexual orientation or marriage status. 
We want to give couples the tools to communicate better, negotiate differences, problem solve and even argue in a healthier way.
Recent Blog Posts and Articles
In May 2020, during the first wave of the COVID-19 pandemic, Dr. Melissa Thomas graduated Yale School of Medicine and immediately started work in the Emergency Department of Yale New Haven...